Signs of Progress
In this year of economic doom and gloom -- job losses, mortgage foreclosures, firms scaling back and closing shop -- and a national mood of depression, the Pottstown area is not the place you would expect to find growth and vitality.
But here, ami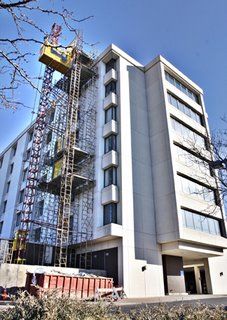 d the bad news, are positive business stories about healthy sectors of the economy. The Pottstown area is still a place of progress, as The Mercury's annual edition of that name proves.
The photos and stories in The Sunday Mercury annual Progress edition, to be published Sunday, show a retail boom coming to the region, a major renovation of the community's hospital, the opening of one new convention center and exciting resurrection of another, and manufacturing -- of chocolate! -- that has withstood the tests of time.
The Upland Square shopping center in West Pottsgrove is changing the face of Route 100 and bringing to the region a major retail center featuring Target, Best Buy, Bed, Bath & Beyond, and a Chili's restaurant, to name just a few.
The 640,000-square-foot project at Route 100 and State Street is projected to open this summer, creating at least 1,000 new jobs.But, Upland Square is not the only construction going on.
At Pottstown Memorial Medical Center -- the borough's largest employer with 1,200 workers -- a major renovation and refurbishment is under way, expanding and adding new health-care services and specialities. Among the changes are a new endoscopy suite, wound center, and expansion of the psychiatric unit. The Center for Bone and Joint Health has been expanded to handle an increase in hip and other joint replacements, with a new specialty in ankle replacement.
The maternity unit has been renovated, and digital mammography added for easier archiving of mammogram records.
Although not newly built or renovated, an East Greenville facility is worth of celebration for 70 years of processing chocolate. The Blommer Chocolate Co. plant employs 225 people and is responsible for processing about 50 percent of the cocoa beans in the U.S.
The business is family-owned, and as Stephen Blommer, vice president of operations, says: "Chocolate's way more fun than anything else."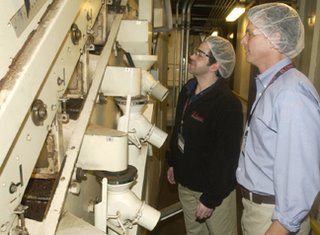 These are just a few of the stories of business health despite the ailing economy. The tri-county area shows signs of progress, and that in itself is a positive sign.